You can now connect the Secapp Android mobile app to the AINA Bluetooth smart button, which makes alarming easier and faster. The button provides security especially in threatening and unpredictable situations, when the alarm can be made discreetly and quickly by pressing the button in your pocket without opening the phone.
The button is useful for many different situations.
Below are some examples:
Home visits are made by persons such as social workers, home care or psychiatric workers

Alerts in healthcare

Teachers and school staff in threatening situations or in need of help

The guards

Factories, construction sites: quickly alerting help in case of accidents

To improve the personal safety of employees, e.g. in restaurants, hotels, shops, business centers

Logistics centers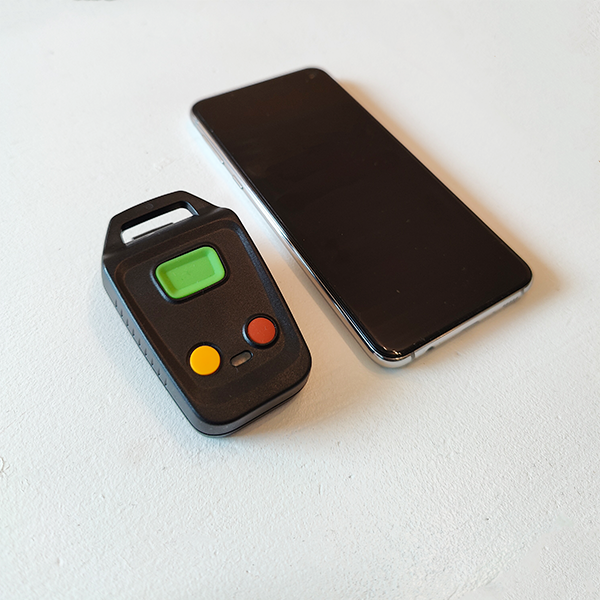 Connect the AINA button via Bluetooth to the Secapp application on your phone, and the alarm can be triggered by pressing one button discreetly from your pocket. A predefined message is sent to pre-selected recipients (e.g. security guard)
You need a physical AINA button and the Secapp app on the users' phone. To work, the button must also be within Bluetooth range of the phone.
The user instructions will follow later