Looking for partners
Grow your business and keep people and premises safe with us. Read more about the partnership benefits, get to know our global partner network, and contact us to join the board.
Additional sources of revenue based on reselling a proven and highly appreciated solution

Add value to your own offering: Complement your offering by bundling in Secapp services

New business opportunities build around Secapp service
Source of revenue
Every Secapp partnership model has its earning mechanism that produces continuous income for the partner. There is also an incentive scheme, improving the share of the revenue for partners as volumes grow.
New
 business opportunities
Build additional business opportunities around Secapp service by training end-users, and providing expertise and consultancy for preparedness and implementation.
Add value to your own offering
For example, mobile panic buttons can be provided to shopping mall tenants, when pressed generating Secapp alerts to guards on duty. Use Secapp to distribute the alerts also to the mobile workforce or off-duty personnel and management.
"Secapp's system is really good and we have mutual synergies with each other. In the future, for example, we will be able to leverage the customer interfaces of both companies by training organizations to operate at different stages of a crisis, and Secapp will provide them with a functioning communication and alert system."
"Working with Secapp, we can offer our customers a more comprehensive service offering."
Working in the area of security and safety, preparedness in various industries, such as chemicals and petrochemicals, manufacturing, real estate operations, critical infrastructure, etc.
Working in the field of security systems, monitoring of IT or other equipment or people, situational awareness, workflow, and task management.
Security services, access control providers,  intruder alerts, shopping mall/industrial area security providers, etc.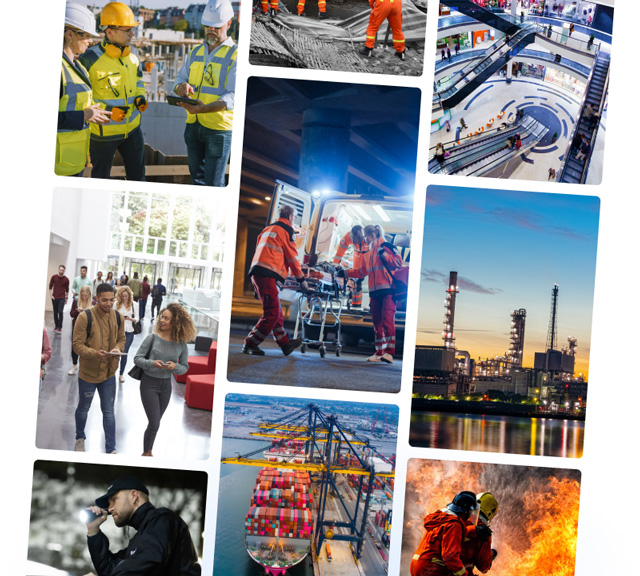 Secapp partnership models
Lead partner
Simply points out validated customer leads towards us and we take it from there.

Leads that end up in commercial customer relationships will entitle to a commission fee.
Distributor
Partner takes an active role in the customer relationship covering sales (supported by us), agreements, invoicing, and the first point of contact in terms of support or additional sales.

The commission is continuous and it provides the opportunity for the partner to combine other services, devices, or subscriptions as part of the agreement with the end customer for additional revenue and higher loyalty.
White label
The partner covers the same responsibilities as the solution partner but in addition, Secapp is rebranded as the partner's own product and hosted in an on-premise environment provided by the partner.

We take the responsibility of providing the technology as a white-label-as-a-service type commitment where the Secapp team manages the software and apps on behalf of the partner against fees.

The white label partner is responsible for providing the look and feel for the design (re-branding) of the product and virtualized server environment for the technology.