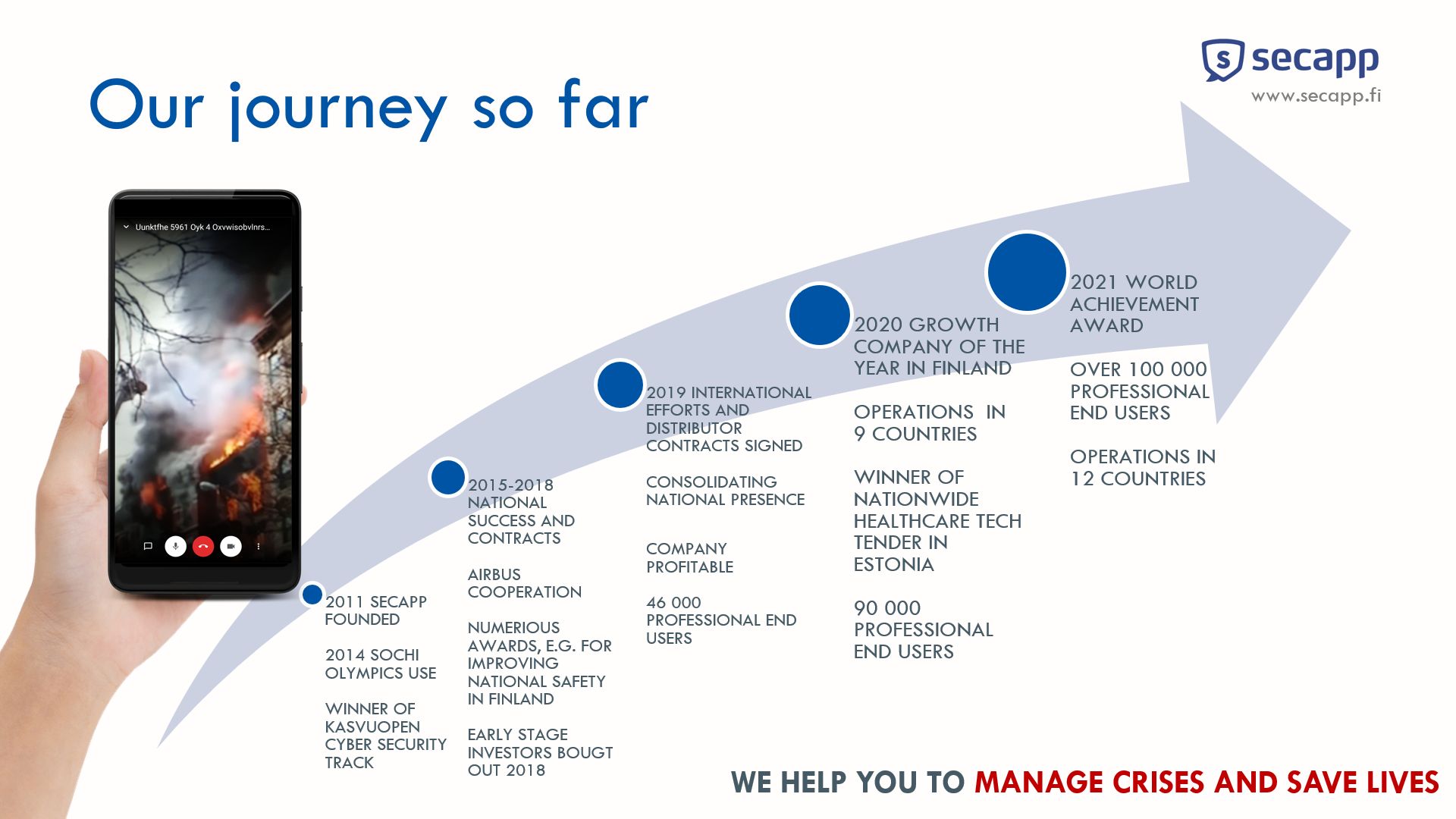 The story of Secapp began in 2011 when the company launched a project around the concept of emergencies, disasters, and basically any unexpected situation.
Fire and rescue organizations, police, hospitals, pharmaceutical companies, schools, and food production companies were taken into the project.
Kari Aho, CEO:
"Today Secapp turned 10 years from the date when it was officially registered as a company. What a ride it has been! Especially the last three years or so which has lead us on a solid growth path in helping organizations to minimize the impact of different crises, emergencies and ultimately save lives.
In the beginning of the 2019 we had 8 employees whereas now we have 35 employees and 25 partners across the world with more than 100 000 professional end users using Secapp SAAS service.
We have been awarded for improving national safety, being the top growth company in Finland, selected among 50 companies in the world being capable of helping healthcare organizations in emerging markets, received seal of excellence from the EU and most importantly received the continuous trust from our customers and partners.
We have basically 0 % churn which points to the strong relationships that we've already managed to create and we are aiming to strengthen that even more in the future.
My sincerest thanks for everyone who has been contributing to and following our journey so far. There is plenty more to come. We will continue on our efforts in creating digital means to manage crises and save lives across the world."