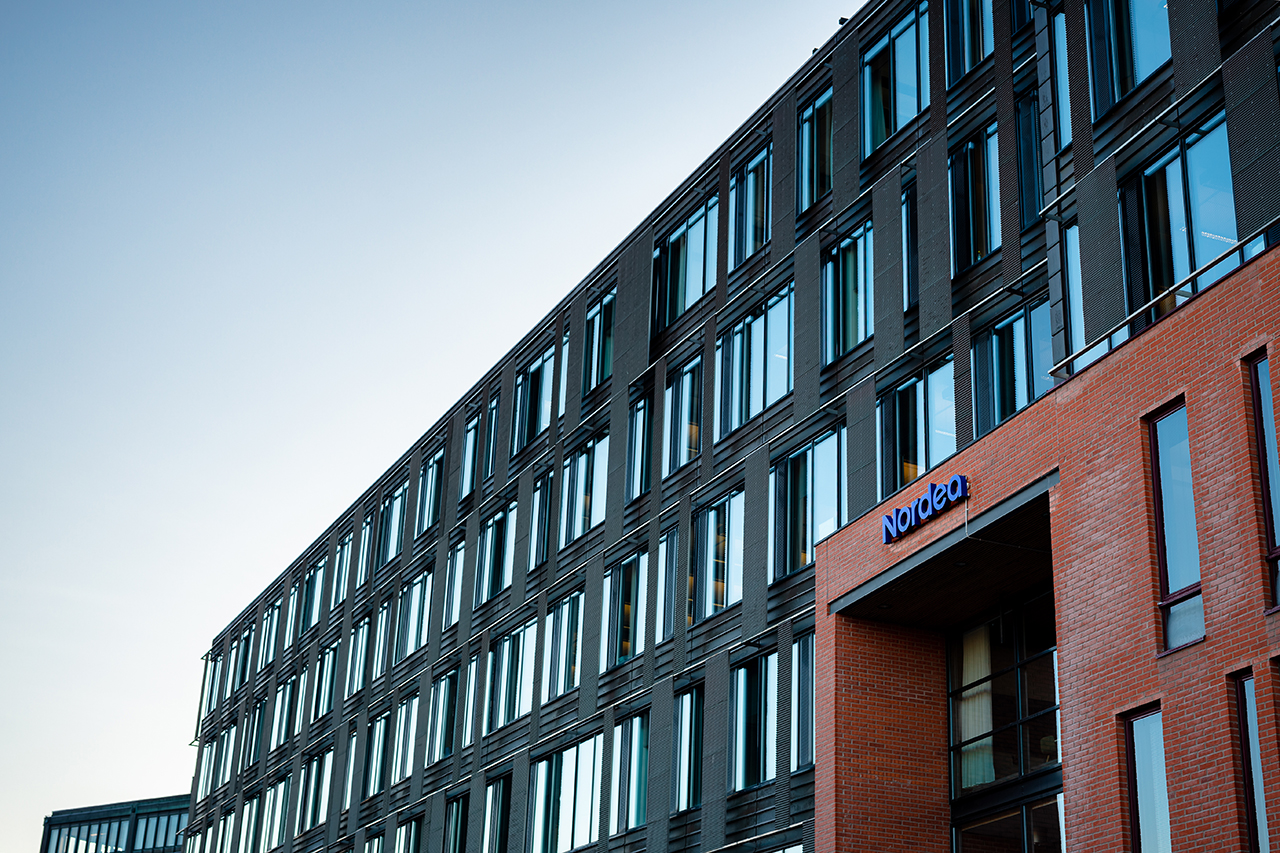 Secapp, the Growth Company of 2020 in Finland, is increasing its resources significantly to achieve an international breakthrough, in addition to improving its presence on the Finnish market. The company known for its critical communication system has secured itself an important partner as one of Europe's largest banks, Nordea, granted it EUR 750,000 growth funding.
Pekka Kärki, a Relationship Banker at Nordea, has seen a lot. Being involved in financing up to 150 companies, he has a lot of praise for Secapp.
"Nordea has been cooperating with Secapp since 2011, and I've personally been following the company's development for the past five years. Despite its growth company status, Secapp has a long history, and the staff have a deep understanding of the core aspects in this business," says Mr Kärki.
"CEO Kari Aho has led the company impressively. The business in Finland is well established and performing well. They have also embarked on some international operations, in Estonia, Canada and Brazil, for example. We want to support Secapp even more as they plan to expand abroad," says Kärki.
Secapp fulfilled Nordea's criteria
According to Kärki, who's had a long career in both insurance and banking, a cooperation with Nordea is not something one can take for granted.
"We have certain criteria for growth funding that companies must meet. First of all, the business must be sound and the cash flow in order, enabling us to predict their solvency. Secondly, the company must be clearly in a stage that they genuinely need funding. In Secapp's case, as the initial criteria were met, we were also able to make use of the European Investment Bank's 70 per cent guarantee, meaning that no further collateral was required," explains Kärki.
"We also like the fact that a lot of positive things are happening in the company and that they are investing in development and the future. These are the kind of companies we want to work with now and in the future. We have great trust in Secapp – the scalability is good and there is great demand for their products," adds Kärki.
The pandemic made organizations to rethink their crisis communication
According to CEO Kari Aho, demand for Secapp has increased, for example during the exceptional times caused by the coronavirus pandemic.
"In terms of crisis communication and emergencies, surely many companies during the pandemic, if not earlier, realised what is required in exceptional circumstances, how to relate to matters about data security and what tools should be used. This has had a clear correlation to increased demand for Secapp's services," says Aho.
"Due the increased demand we have been able to invest more in recruiting and offer more jobs to people. At the end of 2020, we had a staff of 28 and now we are up to 40. By the end of the year we expect to have a staff of about 50. Recruiting continues all the time and by the end of 2022 we are expected to have a staff of about 100," says Aho.
Nordea Growth helping Finnish companies to succeed
In 2017, Nordea started their Startup & Growth unit, which specialises in growth companies and start-ups aiming for strong growth.
The unit began operating in Helsinki, but along the years it has expanded to other Finnish cities and Nordic countries.
"We want to be part of helping businesses grow and establishing long-lasting customer relationships, and be partners that support growth and success throughout the companies' entire life cycles. Silicon Valley has been the forerunner in such business for a long time, but we have also established a significant culture, with Slush and other similar events, and there's a new generation of extremely skilful and competent people," says Kärki.
"Obviously this is business for us, but we also want to carry our responsibility for supporting new companies. The benefit having a funding from a bank is that the ownership remains with the company, whereas external investors usually want to be co-owners," says Kärki.
Finland is known about its reliability and as a "superpower" of technology
Finnish growth companies aren't maybe known for hype and festivity, but Kärki says the reliability is a strong brand.
"Compared to the rest of the world, Finland has a lot of businesses run by engineers, based on various projects. Finns tend to think that a product must be fine-tuned to perfection before you start selling it. In the States, it's quite the opposite. On the other hand, Finns are known for their reliability and for producing consistently high quality – they get the job done as agreed. It's a crucial element, and creates added value. If you can combine that with a forward-looking approach and courage to enter the market, you probably get good results," he predicts.
Kari Aho agrees with Kärki.
"The engineering focus Pekka mentioned can also be turned into a valid sales argument. Finland and Finns have a good reputation abroad, and this should definitely be put into good use. Finland is also considered a technological "superpower", witnessed by the fact that a Finnish technological solution is chosen to save lives," says Aho.
Only the sky's the limit with cooperation between Secapp and Nordea
According to Pekka Kärki from Nordea, the journey travelled together by the bank and Secapp has already been extremely interesting and rewarding. As Secapp has grown, their cooperation will probably become deeper too.
"Nordea is one of the strongest banks in Europe, so looking at it from our side, we have no problem with Secapp growing into something huge. In fact, we wouldn't mind that at all. I've enjoyed watching the company grow and be a part in it. On the other hand, I would be incredibly proud if the account management responsibility for Secapp at Nordea changes to someone else, for example because the company grows so large or becomes listed. If they continue to grow, we will invest more in them, and in the future Secapp may even have a team on our side to help them. Only the sky's the limit," says Kärki.
According to Kari Aho from Secapp, the almost million euros that was granted to boost their growth significantly adds to the company's drive to strengthen its domestic operations and to expand abroad."Thanks to this growth funding, we will be able to recruit more people in Finland and to invest more in our operations in the 12 countries we have already entered. We will also be expanding our partner network. We currently have 25 partners, but our plan is to have 100 within the next two years. Our goal is to be an increasingly important social actor in the future. We also want to make the world a safer place, as said in our mission statement. We can help organizations in both their daily communication and alert functions and during emergency situations – even to help saving lives," says Aho.
---
Nordea
One of the largest banks in the Nordics and Europe
Over 10 million customers
Approx. 600,000 company customers
Approx. 28 000 employees
Secapp
Designs, produces, and develops a secure application called Secapp for versatile organizational and crisis communication use.
The main features of the application are multi-channel alerting of important people, secure instant messaging, and documentation and reporting of critical information.
Operates nationwide in Finland and the Nordic Countries, Estonia, the Middle East, Spain, Brazil, Peru, and Japan.
Secapp is used by more than 100,000 professionals in more than 600 organizations, including public authorities, educational institutions, public administrations, and companies.