AdvanBiz drives success for innovative technologies such as Secapp in Brazil and Latin America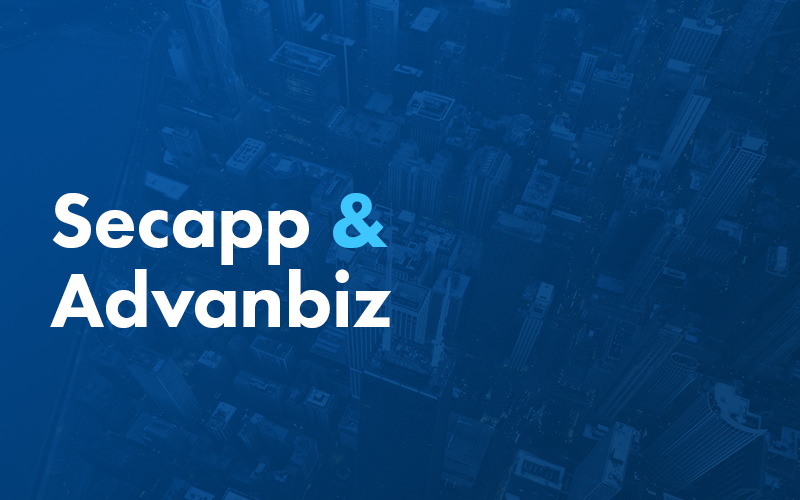 More than 10 000 kilometres separate Finland and Brazil but the business relationships between the countries are doing well. Brazilian business partner AdvanBiz has helped many Finnish companies such as Granlund, Kempower and others to enter the local market and Nokia to enter in the new local market. Six months ago Secapp joined the pack and is ready to help save lives in Latin America.
Secapp, the Finnish critical communications and alerting SaaS platform, is now available in Brazil and the Latin American market.
The platform is built to broadcast mass notifications, alert individuals and teams, and collect critical data. It also provides secure real-time chat and video features.
In this article:
The Finnish community connected Secapp and AdvanBiz
Hix, Werner, Santos – the experienced business trio behind AdvanBiz
Entering the market requires local knowledge and cultural adaptation
European Union-Mercosur free trade agreement will change the game
Future looks good for both companies as a lot of business opportunities and rapid growth is expected
Brazil Data & Facts
Company profiles: AdvanBiz and Secapp
---
The Finnish community connected Secapp and AdvanBiz
The Finnish community which includes the Consulate General of Finland in Sao Paulo, the Embassy of Finland in Brasilia, the Finnish-Brazilian Chamber of Commerce (FinnCham Brazil), and Business Finland, all play a key role in the chain of importing Finnish companies to Brazil.
Business Finland specifically played a big role in finding Secapp a partner in Brazil.
– Entering the Brazilian market by finding the most suitable market entry model has been a smooth process thanks to Business Finland and João Bordon who connected us with AdvanBiz. We are very excited that our solution is now available in Brazil, Secapp CEO Kari Aho says.
João Bordon, Senior Advisor for Brazil at Business Finland, has known Secapp's potential already for a while.
– Secapp has been on our radar for a few years. We knew, however, that the company was busy in other markets e.g., Middle East and Africa. In 2019, I met with Secapp's team at HIMSS Europe & Health 2.0 Europe, a major trade fair held in Helsinki. Since then, we have been discussing opportunities for collaboration in the Brazilian market. Business Finland has connected the Finnish company with both end customers and potential partners, as well as provided advisory on market entry models. On the market entry front, AdvanBiz was a natural candidate that could support Secapp's business development efforts in the country. We are happy with the preliminary results in the healthcare and mining industries and plan to collaborate in the defence and security sector as well.
The community is beneficial not only to the Finnish companies but also to the Brazilians. AdvanBiz is pleased with the cooperation with the community.
– The community is very active and organizes events regularly here in Brazil. For example, Business Finland helped us to get in contact with Secapp and to start the discussions about importing it to our local market, Washington Werner, one of the three founding partners of AdvanBiz says.
How Business Finland is helping Secapp:
Market intelligence reports and advisory on business development.
Identification of potential channel partners.
Producing content on Secapp's solutions for Brazilian stakeholders (social media, emails, etc.).
Introducing Secapp/AdvanBiz to end customers.
Helping AdvanBiz negotiate pilot projects with customers.
---
Hix, Werner, Santos – the experienced business trio behind AdvanBiz
AdvanBiz's leading trio Carlos Hix, Washington Werner, and Carlos Santos, has more than a century of experience in the IT and telecommunications business.
Hix, Werner, Santos, and their 26 consultants are focusing on new technologies that meet the most demanding requirements and can be implemented in the Latin American market.
– We are looking for unique solutions. Solutions that are very specific and designed to take care of very particular tasks. Secapp's SAAS platform is a great example of that kind of an application. Though it's a unique software, it is understandable and relatively easy to demonstrate which allows us to promote, sell, deploy and sustain it. In other words, we can manage the whole cycle from start to finish here in Brazil and Latin America and that is a key factor why we believe Secapp will succeed very well here, Hix and Washington say.
---
CARLOS HIX, holding an Electrical Engineering degree, has worked within the technology market for more than 30 years. He specializes in business development, planning, consulting, and creating innovative Manufacturing Execution Systems (MES). Hix has vast international experience having worked and lived abroad e.g. in Europe. His long career also includes multinational companies such as Volkswagen do Brasil and Siemens.
WASHINGTON WERNER is an executive with 30+ years of experience in Information Technology and Telecommunications. His career includes many multinational companies such as HP, Tata, Hughes, LHS/Ericsson, and Comptel. For the past several years he actively supports cutting-edge technology foreign companies to develop new markets acquiring important customers in Brazil and Latin America. Werner holds an Electrical Engineering degree, is a postgraduate in Telecommunications and MBA.
CARLOS SANTOS is a Senior Executive and has been working with the best of breed technology in Telecom and IT for more than 30 years. He has led successful teams in companies such as Oracle, Emerson Network Power, IBM, HP, Vivo, Alcatel, and others. He holds a BS degree in Electrical Engineering (FEI) and Physics (USP) and MBA (BSP /U of T).
---
Entering the market requires local knowledge and cultural adaptation
Living in a connected world where almost everything can be done remotely and in seconds, it is still very valuable to know the local culture and have long relationships with the key decision makers.
Getting a footstep to a new market area can be challenging, even impossible. However, AdvanBiz can lower the barrier for foreign companies to not only enter the market but to gain market share.
– Of course, some cases are smoother than others but there are some critical factors to be acknowledged in the Brazilian market. When doing business here, you have to be very patient. It is not so straightforward and sometimes you need to keep pushing for a long time. However, the decision makers are interested in new solutions and once you manage to close the deal, the deals can be big, Washington says.
– I would say this market is definitely worth giving a try. The companies can rely on us as we will help them and do our everything for their success here. We are here to make things easier, Hix says.
For Secapp, having a partner such as AdvanBiz is significant support to enter a new market.
– It is a huge honor to do business with AdvanBiz. Brazil and Latin America is a vast market with different time zones, languages, cultures, and relationships, so it's very important to have a strong, reliable, and dynamic local partner, Secapp CEO Kari Aho says.
– We at Secapp have a clear interest to bring new technological solutions to the Brazilian market and to help the local organizations – ultimately to save lives. It's easy to cooperate with AdvanBiz and we really admire their technological knowledge and competence to observe things from different perspectives such as features, visualization, market fit, customer groups, and benefits. We are sure that with AdvanBiz our solution is in the best hands in this market, Aho adds.
European Union-Mercosur free trade agreement will change the game
One of the largest free trade agreements in the world, the European Union-Mercosur free trade agreement will have a massive positive impact on practising business in Latin America.
At the moment, negotiations on the details of the agreement are still ongoing.
– The agreement will be a game changer and expand opportunities for trade between the blocs. However, it still needs to be ratified unanimously by both sides. Despite the ongoing trade liberalization efforts, Brazil is still a closed economy with high tariff barriers. We expect that to gradually change over time, says João Bordon from Business Finland Brazil.
Future looks good for both companies as a lot of business opportunities and rapid growth is expected
As the Brazilian market is maturing and it's gaining a faster pace in adapting new technological solutions, there are very good opportunities to import solutions e.g. from both the EU and US.
– We are constantly looking for new disruptive technologies which could be beneficial for Brazilian organizations. Those solutions have to be easy to study and something we can further develop and adjust with the partner to fit the needs of our local customers. Secapp is a great example of this kind of a solution that we can then tropicalize here as we see fit, Werner says.
– We expect good growth but are also aware that it demands very hard work as it has from day one. We are also planning to expand our business to Miami in the next couple of years, Hix adds.
Aho says the concreteness of the partnership has already been very impressive and the future steps are promising. For example, at the beginning of the cooperation, the Brazilians presented a contact list of about 200 companies that they will start working on immediately.
– I appreciate the agile methods AdvanBiz has already shown and I'm sure we will see Secapp being piloted to the market's top organizations soon. We are also expecting to have an opportunity to open doors to large global companies via the Brazilian market and of course can utilize Advanbiz's knowledge in other Portuguese speaking markets such as Portugal.
---
Brazil Data & Facts
The 5th largest country (by population and area) and 9th largest economy globally (by nominal GDP), Brazil offers a unique set of opportunities for Finnish technology innovators across different industries.
Finnish companies will benefit from both the EU-Mercosur Trade Agreement and Brazil's trade liberalization efforts.
Healthcare: 3rd largest private healthcare market globally. The largest public healthcare system in the world (universal and free). USD 232 billion market.
Defence: 11th largest military spender globally.
Mining & metals: USD 44 billion market.
---
Company Profiles
AdvanBiz
A Brazilian company founded in 2018
Operates in the market through two business units: Applications and LGPD unit
Imports disruptive and easy-to-learn technologies to Brazilian and the Latin American market
Three partners: Carlos Hix, Washington Werner, and Carlos Santos

26 very experienced consultants
See the profiles at advanbiz.com

Has business and technology partners such as Fujitsu, IBM, Granlund, Kempower, Auvesy, Centerity, and Secapp
Aiming for growth and expanding business to the United States of America
Visit the website: advanbiz.com
Visit the Secapp website in Brazilian Portuguese: secapp.fi/en/secapp-br/
Contact details:
AdvanBiz Business & Solutions
Rua Afonso Celso, 174 – Vila Mariana
São Paulo / SP
CEP 04119-000
www.advanbiz.com
secapp@advanbiz.com
Secapp
A Finnish company founded in 2011.
Designs, produces, and develops a secure application called Secapp for versatile organizational and crisis communication use.
The main features of the application are multi-channel alerting of important people, secure instant messaging, and documentation and reporting of critical information.
Operates nationwide in Finland and the Nordic Countries, Estonia, the Middle East, Spain, Brazil, Peru, and Japan.
Secapp is used by more than 100,000 professionals in more than 600 organizations, including public authorities, educational institutions, public administrations, and companies.